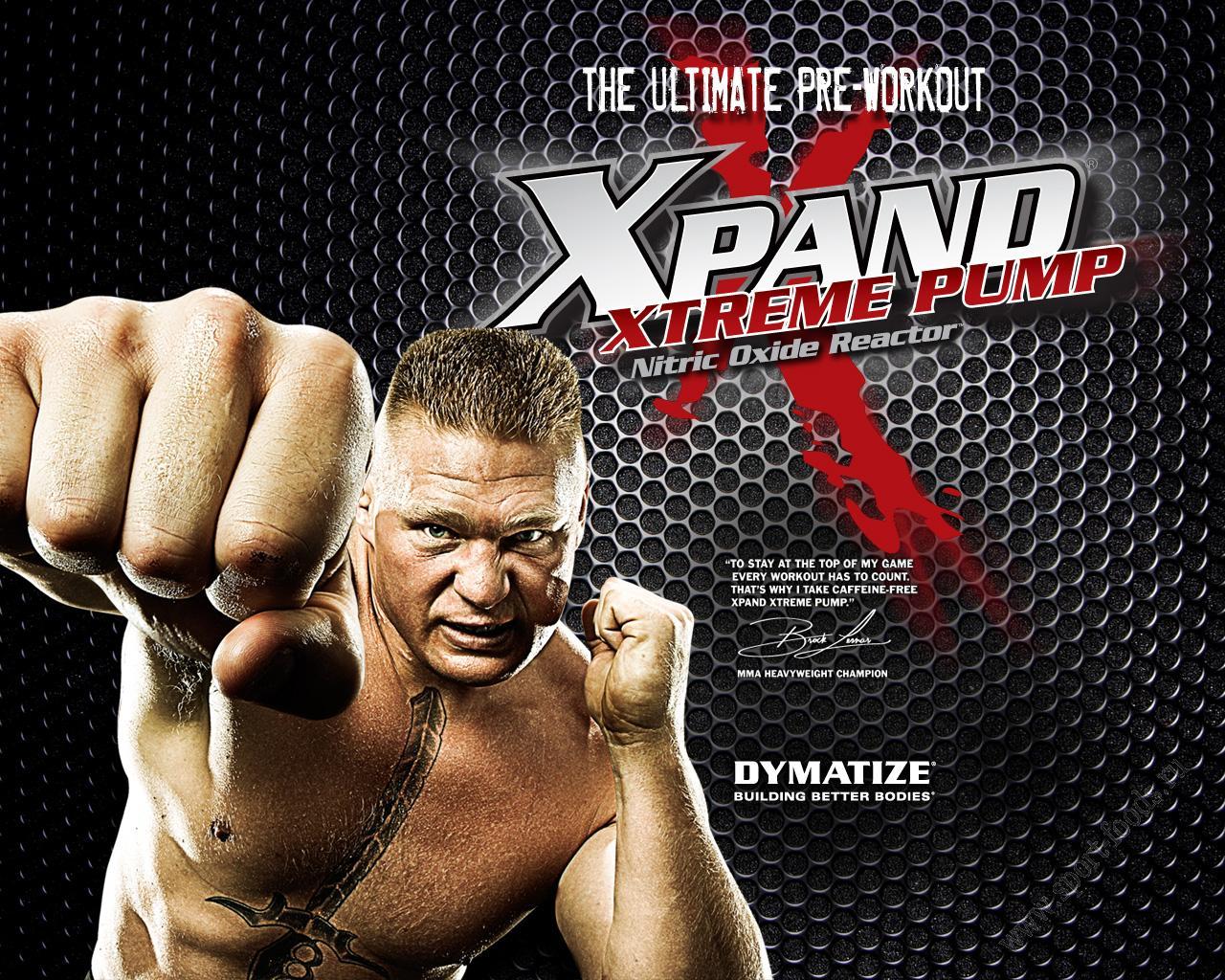 Manufacturer description
Continuing the line of the best pre-workout supplements, Dymatize Nutrition introduces Xpand Xtreme Pump. Stunning pumping, maximum creatine absorption and total muscle recovery are the traditional qualities of true Dymatize Xpand, to which a matrix has been added to increase explosive energy and improve mental focus – all for the craziest and most effective workouts! 5 grams of creatine and 3.5 grams of arginine in each serving ensures you get the most out of your workouts. In addition to this, Xpand Xtreme Pump also offers 2.5 grams of beta-alanine and 5 grams of a balanced amino acid complex, which will increase workout power and improve recovery. Xpand Xtreme Pump is currently one of the most complete and effective complex creatine blends available.
Xpand Xtreme Pump Roster
one scoop = 20 g of product:
Calories – 6
Total Carbohydrates – 1 g
Sodium – 10 mg
Potassium – 10 mg
Vitamin B3 (as niacin, niacinamide) 36 mg
Vitamin B6 (as pyridoxine HCl) – 17 mg
Folic Acid – 400 mcg
Vitamin B12 (as cyanocobalamin) – 30 mcg
Vitamin C – 60 mg
Creatine Matrix for Strength & Endurance – 5 g
There were two options: First, Creatine Citrate, Creatine, and Dicreatine Malate. The second is Creatine Monohydrate , Creatine Citrate . (For some reason, cans of both versions are produced.)
Arginine mixture to improve the effect of vasovolumization – 3.5 g
Arginine A-AKG, Arginine HCl, Arginine Ketoisocaproate
Anabolic Amino Acid Complex – 5 g
Taurine , L-Leucine, L-Isoleucine, L-Valine, Glutamine
Beta Alanine – 2.5 g
Matrix to Increase Explosive Energy and Improve Mental Focus – 3.9g
L-tyrosine , methyl xanthines ( caffeine ), glucuronolactone, phenylalanine , N-acetyl L-cysteine, L-histidine mixed with complex carbohydrates, hydrocitrate, SiO2
Other Ingredients: Medium Chain Triglycerides , Natural & Artificial Flavors, Sucralose.
Recommendations for use:
Take one serving 30 minutes in advance. before training.
EXPERT CONCLUSION – Xpand Xtreme Pump 
You already guessed that the manufacturer's description does not need to be read at all, and Xpand Xtreme Pump is no exception, everything is as usual: immense efficiency and novelty, with no negative facts at all. Let's try to analyze this additive in an objective manner.
The composition of Xpand Xtreme Pump is pretty good, although nothing new can be found there: creatine , BCAA , beta-alanine , glutamine , arginine , vitamins and caffeine, so perhaps everything works in this supplement. The amount of active ingredients in each serving is sufficient to maximize the effectiveness of each component. The disadvantages include the combination of caffeine and creatine, according to some reports, this combination leads to a decrease in the absorption of creatine. Forms of creatine – citrate and malate, are considered effective, in Xpand Xtreme Pump they are present in sufficient doses – 5 g. Xpand Xtreme Pump does not have anabolic effect as such. The manufacturer attributes it to the presence of BCAA, but they act more like anti-catabolic than anabolic. For the rest of the effects, we can agree with the manufacturers: strength, pumping and endurance have positive dynamics, as a result, muscle growth will also be observed.